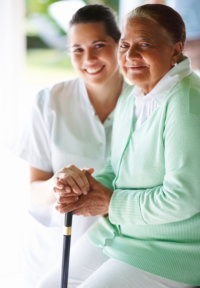 Adult Private Duty Nursing is for patients aged 18 to 65 years old. Our nurses care for individuals who have been diagnosed with chronic health issues thus hindering them from pursuing daily living tasks and recreational activities.
The tasks of our nurses involve health monitoring, personal care and a wide range of basic to complex nursing procedures.
Catheter Care
Tube Feeding Assistance and Management
Blood Pressure and Vital Signs Monitoring
Colostomy Care
Diabetic Care and Teaching
Incontinence Management
Rehabilitative Therapy
Medication Therapy Management
Drawing Blood and Lab Work
IV Therapy
Outpatient Anti-Coagulation
Wound VAC Therapy
Respiratory Care
All of these will be provided within the residential parameters of the client. With care readily available at home, adult patients can more easily achieve a quality lifestyle. Let us help you with your health ordeals! Call Amazing Caregivers Home Health, Inc. at 832-703-5770.