Amazing Caregivers Home Health, Inc. endeavors to be your top source of home health care needs. We will work with you, your family and other home health care providers in order to formulate an individualized home care plan that includes all your needs and preferences. We do this because we believe that no two clients are alike and as much as possible, we want to deliver the most pleasant home health care experience of your life.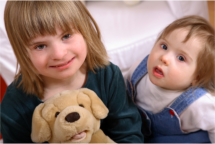 Below is a list of services that we currently provide. To know more about them, you can click on an item for more information:
We also provide services for children with the following conditions:
Cardiac Anomalies
Quadriplegic / paraplegic
Cystic Fibrosis
Mitochondrial Disease
Endocrine Disease / Disorder
Chromosome Abnormalities
Gastronomic
Ventilator Dependent
Neurological Disorders
Gastrointestinal Disorders
Respiratory Diseases / Disorders
Tracheotomies
For questions, concerns and for immediate assistance, you may call us at 832-703-5770 or leave us a message through our online Contact Us form. If you want to meet with us in order to discuss arrangements and what we can do more for you, please Set an Appointment online. We look forward to serving you.